Singapore's Killiney Kopitiam opens in Palo Alto to long lines and much excitement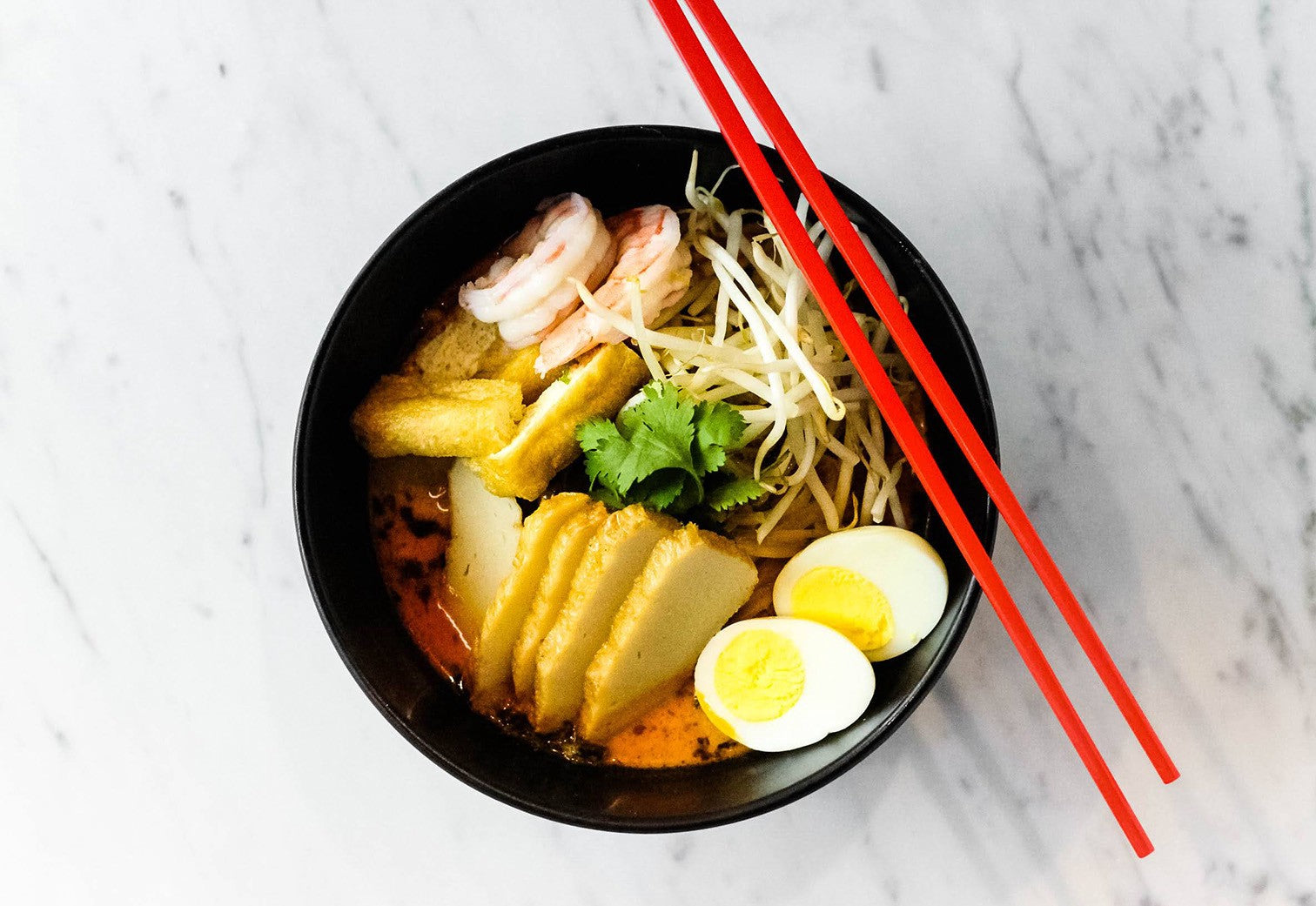 After a COVID-generated false start, the much-anticipated cafe opening is a go.
Killiney Kopitiam, Singapore's oldest cafe, has made its much-anticipated debut in downtown Palo Alto after months of delays.
The first U.S. location of Killiney Kopitiam soft opened last Thursday at 552 Waverley St., reportedly drawing long lines of customers who waited up to an hour to try the cafe's famed kaya toast, laksa and sweet potato curry puffs.
Owner Amanda Toh Steckler, a Singaporean native who previously lived in Palo Alto, wrote in an email from Singapore that they were "overwhelmed" by the initial demand. They decided to close on Sunday and Monday to refine the kitchen and delivery processes and will reopen on Tuesday, she said.
In 2019, Steckler set out to bring Singaporean food to the Bay Area, though it took much longer than she anticipated. The space, a former office supply store, required a lengthy renovation. Then when Killiney Kopitiam was on the verge of opening in the spring, the coronavirus hit, forcing the cafe to press pause.
Killiney Kopitiam is named after the street on which the cafe first opened in Singapore in 1919 (and where it still exists today). In "Singlish," a mix of English, Malay and Chinese, Kopitiam means "coffee shop," Steckler said in a previous interview. Killiney Kopitiam became well-known for its coffee and charcoal-grilled kaya toast but the menu expanded over the years to include curries, rice and noodle dishes.
The menu explains the many variations of Singaporean coffee, from kopi (coffee and condensed milk) to yuan yang (coffee, tea and condensed milk). In Palo Alto, employees are using traditional long-spouted kettles to make the coffee.
Among the most popular dishes in the first few days of opening, Steckler said, were Killiney's kaya toast (housemade kaya jam with pats of salted butter on toasted Pullman bread), kway teow (rice noodles stir fried with shrimp, fish cake, Chinese sausage, onions, bean sprouts, and egg), mee siam (sweet tamarind gravy with vermicelli noodles, hard-boiled egg, bean sprouts, dried shallots, fried tofu puffs, lime and sambal chili) and chicken curry.
"We are very happy with the reception the restaurant has received and are looking forward to scaling up the Kopitiam to support all that want to dine," she said.
Killiney Kopitiam is open only for takeout at this point and not yet taking online or phone orders but will soon have a parklet for outdoor seating.
The cafe is open Tuesday-Saturday from 10 a.m. to 2 p.m. and 4–8 p.m.
Killiney Kopitiam // 552 Waverley St, Palo Alto; 650.752.6039
Source: (The Six Fifty)
---