Meet the millennial leading Singapore icon Killiney Kopitiam into the future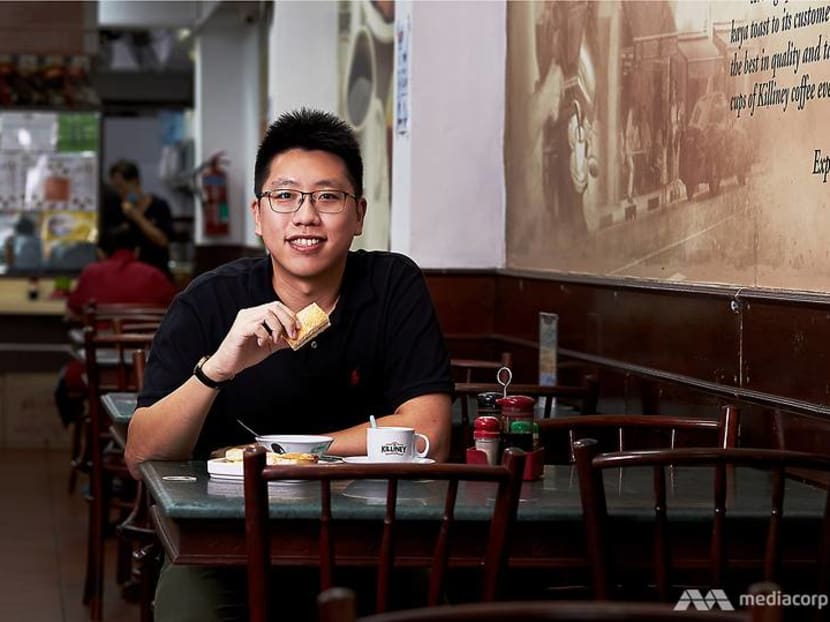 For many Singaporeans, a breakfast of crispy butter and kaya toast, watery soft-boiled eggs and a cup of kopi is somewhat of a morning ritual. Even as the city modernised and transformed through the decades, the kopitiam breakfast has proven to be a cultural mainstay.
Killiney Kopitiam is one of Singapore's oldest coffee shops, established in 1919 by a Hainanese immigrant from China. Formerly known as Kheng Hoe Heng Coffeeshop, it was bought over by regular customer Woon Tek Seng in 1992, who renamed it according to its location on Killiney Road.
Woon Tek Seng, along with his three brothers, eventually transformed Killiney Kopitiam into a chain of mass-market coffee shops. Today, there are 30 Killiney outlets in Singapore, most of which are franchise outlets with the exception of three that the group owns and operates.
The traditional coffee and toast breakfast may be here to stay, but Killiney Kopitiam has had to modernise aspects of the business to keep up with the times. Leading the charge is 33-year-old Woon Tien Yuan, nephew of Woon Tek Seng and the company's current director.
PASSION FOR ART
Contrary to what some may think, a role at Killiney was never handed to Woon on a silver platter. In fact, his father discouraged him from joining the company, citing the many challenges that come with running F&B businesses, such as high rental and manpower costs.
"He used to tell me that working in an F&B business is not a fantastic opportunity, and if I had better options outside of the Killiney, I should explore them," Woon shared.
Instead, after graduating from NUS Business School, Woon started off by managing the family's art foundation, where his passion lies. The Woon Brothers Foundation seeks to promote art education, art collecting and support the needy. Woon is an avid art collector himself, with his own private art museum located on the second floor of Killiney's Lorong Telok outlet.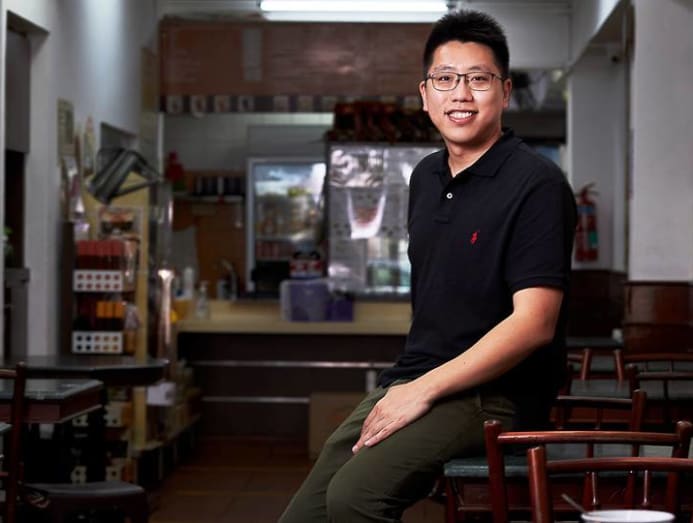 "My uncle had a private home museum and I spent many weekends there. That's where I gained exposure to different kinds of art," Woon recalled. Woon started off by collecting cultural pieces from around the region, but he has since incorporated modern art into his collection.
A "TWIST OF FATE"
Woon describes his venture into the Killiney side of the business as a "twist of fate". One day, he was out jogging when he bumped into childhood friend Yau Png Ow, who runs food tech start-up, Hoow Foods.
"At the time, Killiney was having some problems with our instant coffee supplier. I asked if Hoow Foods could replicate our current formula, or even come up with a better version," Woon recalled.
During a family weekend dinner, Woon brought up Hoow Foods to his father and uncles. "Since we had this problem in the business, I asked them to give my friend's start-up a chance to prove if they could produce a better product."
Convincing the family elders was not an easy feat. Generally, business leaders from traditional companies tend to be rather sceptical when it comes to start-ups, especially when these start-ups are involved in new-fangled industries like food tech.
But the elder Woons agreed to give Hoow Foods a shot. After several iterations of the product, the team at Hoow Foods managed to come up with a new formula in just a matter of three months. In comparison, the previous product took two years to develop.
"Taste is very subjective but we have received positive feedback that our new coffee formula has a very appealing bittersweet aftertaste compared to others," Woon shared.
The collaboration with Hoow Foods opens up doors for Killiney to expand its product line and bring them to market in a shorter amount of time. "This was one of my happiest achievements, that I managed to convince my elders to give these sort of high-tech start-ups a chance to prove that they can value-add to our traditional business," Woon quipped.
After forming a joint venture with Hoow Foods, Woon formally took on the role as Director of Killiney Kopitiam. Together, Hoow Foods and Killiney are working on formulating healthier recipes for the latter's range of food paste products, which includes laksa, curry, mee siam, mee rebus and more.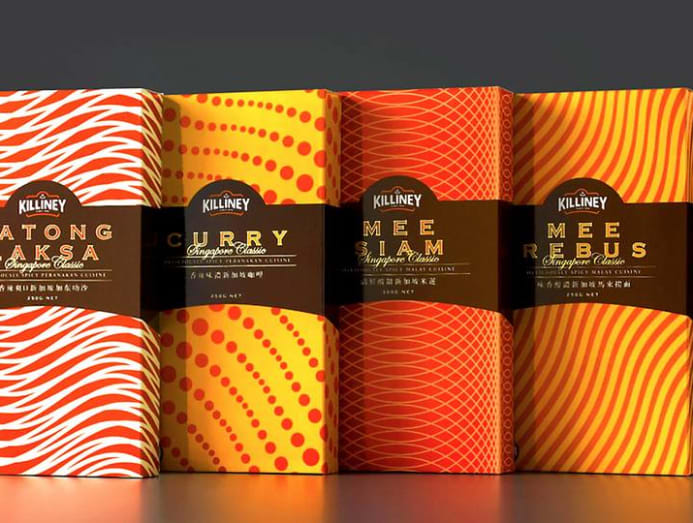 The two companies are also looking at rolling out other food products that could spin off from Killiney's line of food pastes, such as laksa-flavoured cookies. "In the long term, we hope to be able to roll out local-flavoured cookies that are healthy, yet don't compromise on taste."
"This was one of my happiest achievements, that I managed to convince my elders to give these sort of high-tech start-ups a chance to prove that they can value-add to our traditional business." – Woon Tien Yuan

 
VENTURING INTO E-COMMERCE
Aside from working with Hoow Foods to formulate new products, Woon spends a large chunk of his time formulating Killiney's e-commerce strategy. While the company had been discussing establishing an e-commerce platform in recent years, Woon admits that it was not a priority for the business prior to the COVID-19 pandemic.
"It's a no-brainer for any F&B business to go into e-commerce. But to really see it materialising is another big challenge. We have to talk about changing all our operations and logistics, and that's where there's a lot of resistance in a traditional business," Woon explained.
The circuit breaker period was the push that the company needed to finally delve into the digital world. Aside from having its own online store on the Killiney website, Killiney products are now available for purchase on Shopee and Lazada.
Woon's modernisation strategy may not be radical per se, but it's still a big step for a traditional family business. Though his ideas may be met with some resistance from the company elders, Woon prioritises maintaining family cohesion over pushing his agenda.
"It's not that my dad and uncles are micro-managers, but out of respect, I want to keep them updated on projects that I am working on," Woon clarified. "If I had to choose, I would rather give up a project that would harm the family's dynamics than to proceed with something when not everyone is on board."
"The tricky part of family businesses is striking a balance between planning for business growth and maintaining the family cohesion. But it's not about getting discouraged when your ideas are turned down, but taking it as a new challenge to think of ways to better convince the family elders," he explained. 
"If I had to choose, I would rather give up a project that would harm the family's dynamics than to proceed with something when not everyone is on board." – Woon Tien Yuan
PRESERVING A HERITAGE BRAND
For Woon, joining the family business while others his age are climbing the corporate ladder is his way of preserving the Killiney brand, which has been around for 101 years now. While outsiders may push for Killiney to expand overseas more aggressively, or even reach the IPO stage, Woon hopes to keep the company as a close-knit family business for now.
"During the last few years, and especially during the recent pandemic, we've seen many family F&B businesses close down. It is quite unfortunate if this continues for the Singapore F&B scene," said Woon.
"When a company is run by a family, it touches the hearts of consumers. People feel proud that Killiney is truly a Singaporean heritage brand," he believes.
That's not to say that Woon doesn't have ambitious plans for the business in the future. Overseas expansion is on the cards, but for the young businessman, it's not about short-term gains but long-term planning, a skill he has picked up from his passion for art collecting.
"Collecting art is a very long term journey. You have a big plan in mind with the sort of art you want to collect, and you slowly reach this goal. Sometimes when I have an ideal piece of art in mind that I can't get my hands on, I know someday it will pop up in the auction house," Woon shared.
"In business, this translates to recognising the importance of patience. You must have a goal in mind, then slowly wait for the right moment," he said.
"When a company is run by a family, it touches the hearts of consumers. People feel proud that Killiney is truly a Singaporean heritage brand." – Tien Yuan Woon
---