How This Millennial Is Growing S'pore's Heritage Brand Killiney Kopitiam As A 2nd-Gen Owner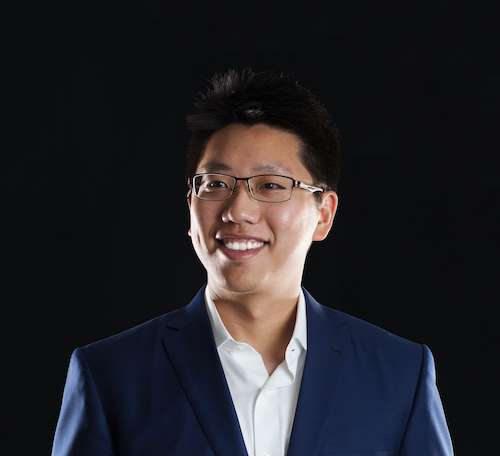 When you think of Killiney Kopitiam, the image of the quintessential Singaporean breakfast comes to mind: a cup of Nanyang-style coffee or tea, kaya toast, and soft-boiled eggs.
With a flagship outlet located at 67 Killiney Road, it is known as the oldest Hainanese coffeeshop in Singapore.
Formerly known as Kheng Hoe Heng coffeeshop, it was established in 1919 by an immigrant from Hainan Island, China.
In 1992, the coffeeshop was acquired by a regular customer named Woon Tek Seng. The business has since been taken over by the second generation, as he handed over the reins to his nephew, Woon Tien Yuan.
"He acquired the shophouse and the business so as to preserve this Hainanese cuisine and culture," shared the 33-year-old in an interview with Vulcan Post.
"My uncle was later joined by my father and other uncles in running and expanding this business."
Killiney Kopitiam began its outlet expansion in 1998 and today, it has about 30 outlets in Singapore and over 20 outlets overseas.
Taking Over The Family Business
Since young, Tien Yuan would help out at Killiney outlets during weekends whenever his parents required an extra pair of hands.
After he graduated from National University of Singapore in 2012, he helped out more in the family business as well as the family's foundation.
Called Woon Brothers Foundation, it was established with the mission to advance art and education, promote art and culture, and assist the needy.
Several of its art-related initiatives include annual donations to Nanyang Academy of Fine Arts (Nafa), the annual Woon Art Prize in Northumbria University, UK; and a gift donation of cultural artefact to Yunnan Provincial Museum in 2014.
Tien Yuan is so passionate about the arts that he founded his own art gallery in 2015, which specialises in devotional art works, particularly in the field of Buddhist statuary and artefacts.
He only formally joined the management team at Killiney in 2019 under "very interesting circumstances," he said.
His primary school friend Ow Yau Png is the co-founder of homegrown food tech startup Hoow Foods, which revolutionises the way we eat by making traditional, decadent foods healthier and more sustainable without compromising taste and texture.
Since Killiney was branching out into developing its own food pastes and instant beverages, he wanted to explore how they could collaborate with Hoow Foods and tap on their expertise.
He managed to convince his uncle to strike a partnership with Hoow Foods, and it later blossomed to be an investment opportunity. In late 2019, Killiney invested S$1.7 million in Hoow Foods.
"From there, it became a natural choice for me to join Killiney's and Hoow Food's management team," said Tien Yuan.
At Killiney, he is currently in charge of business development and their instant beverage manufacturing facility.
Validating His Worth In The Company

When asked if he experienced a steep learning curve when he first took over, he said that being involved in the Killiney business since young — albeit not on a formal basis — has helped him familiarise himself with the processes.
"Also, our family discusses company matters during our frequent family gatherings. Therefore, it was not really a steep learning curve in terms of having to understand how the business operated as I have always been keen to offer my views during such family discussions," said Tien Yuan.
He added that he is thankful that his family elders often welcome inputs from his generation on how to grow the family business.
However, there is a fine line between challenging certain long-established practices and maintaining respect that should not be crossed.
This is where we might sometimes feel slightly disappointed when we have to delay certain discussions to avoid (causing) unhappiness within the family. Personally, I have always maintained the belief that family cohesion comes first, so if we are in a scenario where not everyone agrees on a possible business decision, we would rather not proceed.

While some may lament this as slowing down the decision-making process, I prefer to view it as a challenge as it gives me extra motivation to work harder and do a lot more ground work to convince all my elders. To me, that's the beauty and also the fun of running a family business.

– Woon Tien Yuan, director of Killiney Kopitiam
Whenever he has a new idea, he takes it as a challenge to convince his family elders.
For instance, he knew it would be good for Killiney to work with Hoow Foods, but as with most traditional businesses, they were resistant to work with a young company, which tend to not have an established track record.
He managed to get them to buy into his idea into the end, and the partnership proved that Hoow Foods is a "worthwhile partner".
"Eventually, we formed a joint venture with Hoow Foods and even invested in the company. It was a huge validation for my efforts, and was definitely one of the happy memories I have experienced thus far."
Solidifying Killiney's Reputation As S'pore's Heritage Brand

Aside from the ongoing Hoow Foods collaboration, one of the major projects that Tien Yuan has worked on over the past year was the setting up of Killiney's manufacturing facility to produce its own beverages.
Setting up the facility in Singapore was a costly and risky move, so it initially faced some resistance from internal stakeholders.
However, setting up their own manufacturing facility meant that they would have a better control in terms of product quality, which is in line with their main goal.
Therefore, despite the heavy costs, they figured that it was a better option than outsourcing to an OEM (original equipment manufacturer) partner.
In that same vein, when it came down to deciding on the location, the typical answer would be to set it up in Malaysia as resources and related costs are much cheaper, but they chose to stick with Singapore instead.
"The main reason was because (it allowed) us to have direct and full quality control. There is, however, an intangible but important factor behind this decision, and this is to have our first facility set up in Singapore to maintain and build our Singaporean brand heritage," explained Tien Yuan.
"After all, Killiney is the oldest Hainanese coffeeshop in Singapore with over 100 years of history and it only makes sense for us to set up our first facility right in our homeland."
Why The 1st-Gen Focused On Investing In Properties

Most of Killiney's outlets in Singapore are franchised — the Group only owns and operates three.
Tien Yuan reasoned that operating F&B outlets in Singapore is "extremely challenging", particularly when it comes to rental costs and manpower issues.
This is why the choice of location is very important — "we are very selective as to where we operate our own outlets and we have thorough planning before doing so".
He added that Killiney has always believed in running a sustainable business. To ensure the longevity of their brand, Killiney Group makes it a point to operate their outlets in family-owned properties.
"Our family elders have always been very cautious when (it comes to) planning expansion," said Tien Yuan.
"It took us years to plan. Most of the time, it is about being patient and waiting for the right opportunity."
Throughout the years, they have built a strong foundation for Killiney by first investing in the properties that they operate their outlets from.
It is critical for them to "own the place of operation" so they don't have to worry about being forced out by landlords and can afford to survive even during difficult times.
"In many ways, our decision to remain property-focused has proved that our family elders have had the great foresight to sustain the longevity of the Killiney brand."
Tien Yuan went on to cite an example of many F&B business that have had to close down due to unsustainable rental costs.
At Killiney, as much as we wish to have more outlets that we own and operate, we prefer to take a slow but steady approach.

(It's) very much akin to the business model of McDonald's where its overall success was strongly tied to its growth and acquisition of property assets, while having most of the F&B operations run under a franchise model.

– Woon Tien Yuan, director of Killiney Kopitiam
In all, Killiney adopts the franchise model so that the brand is able to expand faster with less worry on internal manpower issues.
Coupled with their own outlets, Tien Yuan sees these two approaches as complementary to their wider strategy.
Making A Bold Move Into A New Sector
Despite being a traditional brand, Killiney has made some bold news this year.
It has moved beyond the traditional brick-and-mortal stores model and have since expanded into FCMG goods (consumer packaged goods) and e-commerce.
They recently launched their e-commerce store and and several of their merchandises like their ready-to-cook pastes in curry chicken and laksa, has turned out to be "very popular".
Aside from their own Killiney website, their products are also carried on several leading online platforms such as Shopee Mall, LazMall and FairPrice Online.
"We understand the ever-changing consumer trends where people value convenience now more than ever and we hope to keep up with times," said Tien Yuan.
With the ongoing COVID-19 pandemic, it has accelerated their digitalisation efforts.
Killiney has always been focused on traditional brick-and-mortar coffeeshops, but the pandemic has adversely affected such a business model to a certain extent.
Even before this pandemic, most of our outlets have began to tap on the various delivery platforms to cater to a wider consumer group over the past few years. This current pandemic has further spurred us and some of our franchise operators to consider working with even more delivery channels and online partners to soften the blow.

Truth be told, even with increased sales from these delivery platforms, the revenue figures still do not match up for the loss of sales from the usual walk-ins.

– Woon Tien Yuan, director of Killiney Kopitiam
However, Tien Yuan chooses to take a positive stance out of this situtation.
For one, traditional businesses that are accustomed to the old ways are now "forced to rethink their used-to-be soundproof business model".
Most, if not all, of F&B business have had to consider the adoption of technology and online channels as one of their future revenue streams, which he described as a "huge game-changer" for the industry.
How It Has Survived 100 Years So Far
The F&B market is saturated and highly competitive, with many outlets popping up and shutting down.
Killiney Kopitiam has outlasted most of them with over 100 years of history, so what exactly is their secret to success?
I guess one of the biggest reason is that we have managed to create a brand where locals feel proud that we are a Singaporean heritage brand, and tourists see us as a 'pit-stop' to enjoy authentic Singapore cuisine.

– Woon Tien Yuan, director of Killiney Kopitiam
When asked about future business plans, Tien Yuan said that although they do not rule out any possibilities, they wish to keep the brand as a family business for as long as they can.
"It is becoming harder these days to find a Singaporean heritage brand and I believe there is huge potential for us to grow beyond our shores."
He recalls the advice his father and uncles imparted to him in the very early days of his joining the company — they told him not to spend too much on doing the tasks that they have already been doing in the past.
"The simple reason is that we already have staff who are managing these aspects and I am not there to replace someone," elaborated Tien Yuan.
Their outlets are mostly "self-sustainable" — they have outlet managers who help to run it and in the headquarters, they have a general manager who helps to oversee the business.
Therefore, his role is to explore new avenues to expand the business.
His elders had told him to "think beyond the traditional brick-and-mortar stores", and that's exactly what he's doing now.
At the end of the day, his vision for Killiney is for it to grow into an international brand, while maintaining its proud Singaporean heritage.
Source: (Vulcan Post), (MSN News)
---