Deputy Prime Minister Heng Swee Keat hosted over 80 Singaporeans at Killiney outlet @USA San Francisco yesterday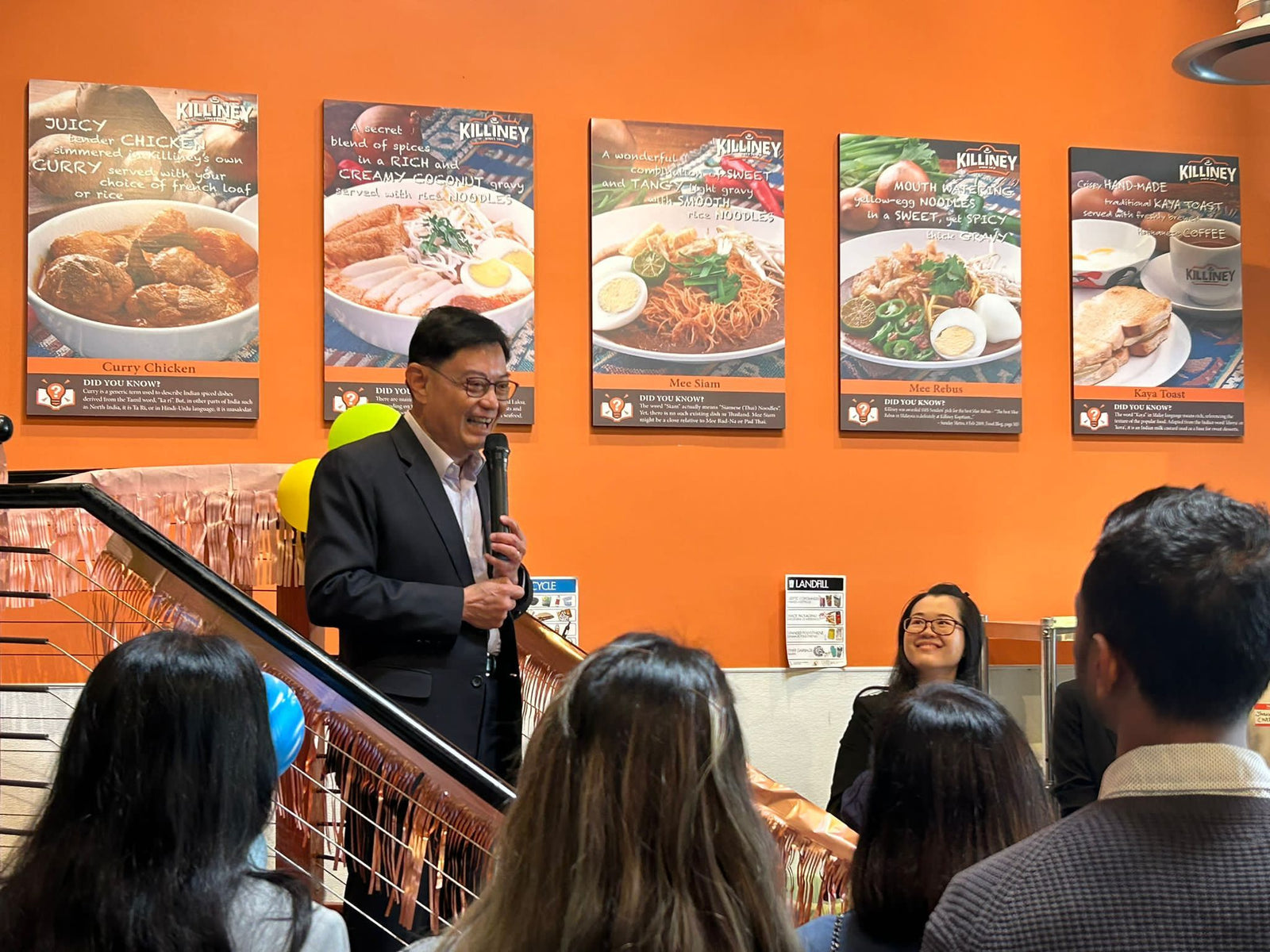 Source: (hengsweekeat, Instagram)
Char kway teow and laksa in the heart of Silicon Valley? Yes please!

Had a great time connecting with some 80 overseas Singaporeans and friends of Singapore over local hawker fare at Killiney Kopitiam. They work in different sectors – biomed, tech, venture capital – and some are founders and entrepreneurs. What they share is a spirit of adventure and a strong sense of community, nurtured by the @singaporeglobalnetwork, which organises meetups and activities for those living in the Bay Area.

Our overseas Singaporeans are wonderful ambassadors for our little red dot, sharing Singapore's diverse and unique culture with foreign friends, while also looking out for one another. Thank you for sharing your stories and journeys with me! All of them told me that they found their overseas exposure valuable, and I hope this will inspire more Singaporeans to similarly venture out while keeping links with Singapore and fellow Singaporeans. I look forward to you returning home to share your knowledge and networks, and help build a more innovative economy which will benefit Singapore and the region. Wishing you and your families all the very best!
---